LCAF is a local female owned and operated payroll processing company that is committed to delivering timely and accurate results. LCAF began processing payrolls in November 2009. Since the date of inception, the business model has slightly changed from processing payrolls to providing necessary support to assist clients with their primary payroll activities. However, the business model includes steady managed growth, well-defined internal controls, and exceptional customer service.
First and foremost, LCAF is a payroll processing company and aims to ensure client expectations are not only met but also exceeded. While LCAF offers ancillary services that integrate with their payroll service, they ensure that they are first providing their customers with the best of their expertise, processing payroll. Lorretta Ayala, Owner, states "Our clients can be assured that the services we offer are managed by our local staff as opposed to other large publically held companies who sell their clients everything under the sun, and then pass them off to be serviced by others throughout the country." All customers at LCAF can rest assure they are handled by employees who live in the local area.
LCAF strives to be the best at what we do. Most of our clients choose LCAF payroll for one or more of the following reasons:
Customer Service Experience – phones and emails are answered promptly by a human, who cares about customer concerns, who are polite, and who understand that time is valuable especially to small business owners.
Dedication – timely, accurate payrolls are completed with a local personal touch.
Values – clients understand that the money they pay us goes directly back into our local economy, and means more to us then publically held, multi-billion dollar companies. It feels good to support a fellow small business.
Price – we are typically more cost effective than our competitors because our overhead is much less than theirs without the sacrifice of the latest technology.
Our Clients' satisfaction is our highest priority. We hope to have the opportunity to make you our highest priority.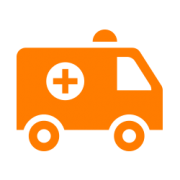 "Our relationship with LCAF Payroll is priceless. They know our business needs and exceed our expectations. I'd highly recommend LCAF to any company looking for a trusted payroll provider and business partner."
"Our landscaping company has used LCAF Payroll services since 2010. They offer a comprehensive payroll service while providing a very effective product. The staff is knowledgeable and helpful in every way. We wholeheartedly recommend LCAF Payroll Services to any company looking for exceptional payroll services."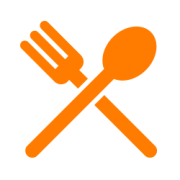 "I have been using LCAF for about ten months, and I've found that their customer service sets them apart from their competition. I always work with the same account representative, and she knows exactly who I am when I call. I don't have to introduce myself to a new person each time I have a question. If I have a strange question or need help with a process, she is always helpful, friendly and never makes me feel like my request is an imposition. I communicate with a lot of vendors during the course of my day, and LCAF is at the top of my list for ease of communication. I have enjoyed my current time with them and look forward to a long lasting relationship. I highly recommend their services."