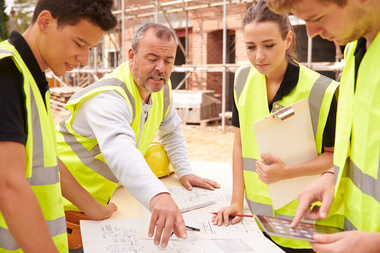 Those pictures you see from Hurricanes Harvey and Irma – ordinary people out there in waist-high water, rescuing both their neighbors and strangers, coming from other states and other counties – demonstrate yet again not only the resilience of Americans but our decency in reaching out to others without a thought to personal safety.
It also makes us all think: What would I do if such a natural disaster were to strike my home or business? What follows are the resources available, especially if you are in Texas or Florida. Even if you're not in this area, you may have friends and family who are, so be sure to share this with them.
Start with FEMA
Federal Emergency Management Agency (FEMA) contact info for assistance — DisasterAssistance.gov allows you to apply for assistance online. When you go to the website, you will see a link for transitional assistance, which lists hotels so you can find a safe place to stay.
You can also call 800-621-FEMA (3362). Contact your state's emergency management agency to find out about other resources and to get your county's contacts. The DisasterAssistance.gov site helps with a link to a US Hospital Finder and even temporary lodging, including Airbnb, through its Disaster Response Program.
Massive property damage translates into tens of thousands of insurance claims. Most homeowners' and renters' insurance policies cover wind damage but not groundwater flooding. The distinction between actual flooding and storm-driven water damage can be subtle but may have important insurance implications.
While FEMA offers grants to victims, it admits that the amount is often much less than what is needed to recover.
The region affected by Harvey is underinsured — only one-sixth of homes in Harris County, Texas, whose county seat is Houston, have active National Flood Insurance policies. There are about 1.8 million housing units altogether.
What about businesses? Small businesses may be eligible for a disaster loan program through the Small Business Administration.
Based on statistics like these, it's expected that a large portion of overall economic damage caused by flooding won't be covered by insurance.
The Next Steps
What to do:
Contact your insurance company as soon as possible to report your claim. Insurers visit the most severely damaged areas first, so be prepared to provide an accurate description of any damages.
Get a claim number and write it down — it's the quickest and easiest way for insurance companies to locate your file.
Ask when you can expect to see a claims adjuster. It can be anywhere from a week to five or six months, depending on the extent of the claim.
Document losses with pictures and video. Include a list of damaged personal items. Try to include the date of purchase and approximate value of any damaged items, and collect receipts. Put all of this into the cloud so it can be accessed anywhere.
Keep good records of anything you spend to make immediate repairs to secure your home — don't forget receipts from hotels and meals if you couldn't return to your home right away.
Sign up for text alerts that notify you of the status of your claim.
Other important tips:
If you have flood insurance, notify your provider within 60 days of damage. The National Flood Insurance Program has a step-by-step guide on how to file your flood claim.
Only cover broken windows or holes to keep rain out and prevent theft — don't make permanent repairs until instructed to by your insurance company. Save all receipts.
Expect a check within five business days after your insurance company agrees to pay your claim.
Also notify your mortgage company and auto loan lender — monthly payments may be deferred for a period of time and late fees typically are waived because you're living in an area impacted by a natural disaster.
Your area may lack power not only for days but for weeks. You may have to purchase food, medical supplies and other necessities using cash instead of credit or debit cards. Areas without power revert to a cash-only economy. Many banks and credit unions will set up mobile branches open beyond typical banker's hours so that affected consumers can access cash or easily apply for loans needed to repair damage.
Notify your utility and cable companies so bills will be halted. You may even want to notify the three credit bureaus and the Federal Trade Commission to have a fraud alert placed on your accounts to lower the chance of becoming a victim of identity theft. Creditors often are willing to negotiate a payment plan and review your budget.
Moving Forward With Insurance
Once you get your immediate issues taken care of, you will probably have a lot of back-and-forth with the insurance company over the coming weeks and months. Here is what you can expect:
Unfortunately, even with the combination of FEMA, homeowners and flood coverage, not all repair costs will be paid — there will be gaps when trying to make your home the way it was before the hurricane hit. Damage caused by even a few inches of water in a 1,000-square-foot home can easily cost more than $10,000 to repair.
Insurance companies typically provide additional living expenses for hotels and meals if you can't live in your house or conduct business while repairs are being made. You should expect to shell out your own money first, but you'll be reimbursed for expenses within 30 days. Companies will reimburse for sump pumps, generators or supplies like wood for do-it-yourself repairs. Filing claims as soon as you can is smart just to get your name on the list. It will help you get the most from your benefits. Find out what your policy provides beyond the immediate benefits.
With some companies, you may have to do some negotiating with your adjuster about the extent of damage to some possessions. Realize, too, that the insurance company's estimate of how much it will cost to repair your home and your own contractor's figures may not be anywhere near comparable. Either a compromise can be hammered out or you can get a mediator to break the impasse, but that process can lengthen and complicate the rebuilding process.
Advice? Start by trusting the company, but do so warily and professionally. Keep notes of conversations and copies of correspondence and receipts. If you run into trouble with the claims department, see if there is a complaint resolution department.
Details on Tax Help
The IRS has announced that it's providing help to victims of Hurricanes Harvey and Irma. Here are some specifics:
The agency is waiving the diesel fuel penalty for all of Texas in the aftermath of the hurricane. Penalty relief is provided for partnerships that filed late returns. The IRS has even offered extension filers until January 31 to file.
If you have a business in one of the counties that were hit hard, you may qualify for tax relief, including abatements. Quarterly estimated tax payments, as well as quarterly payroll and excise tax deposits, will be abated as long as the deposits were made by September 7. If you receive a late filing or late payment penalty notice anyway, call the IRS to have the penalty abated.
Know that the IRS is automatically identifying taxpayers in covered disaster areas and applying automatic filing and payment relief. But if you have a business outside the covered disaster area that was nevertheless affected, you may still be eligible for relief. Call the IRS disaster hotline at 866-562-5227 to request tax relief.
And what about claiming disaster-related casualty losses on your federal income tax return? You may deduct personal property losses not covered by insurance or other reimbursements. Put the disaster designation "Texas, Hurricane Harvey" or "Florida, Hurricane Irma" on top of your form so the IRS can expedite the processing of your refund.
Other Helpful Resources
Assistance for your business is available through a link, Other Recovery Help, accessed from DisasterAssistance.gov. Here you will find a heading that says Catalog of Federal Domestic Assistance, and if you click on it, it will allow you to search programs by state, local and even tribal entities, as well as profits and nonprofits that offer assistance.
There is a link to a National Resource Network that is composed of a diverse group of private and public sector organizations to help distressed cities and counties find and apply solutions to aid economic recovery and growth:
Support for implementing solutions.
Access to peer network and new ideas.
Online, on-demand access to expertise.
FEMA offers a Community Recovery Management Toolkit that can be used to find local officials and community leaders who will help manage long-term and post-disaster recovery. The toolkit offers guidance, case studies, tools, and training. The information is in four sections:
Organization.
Recovery Planning.
Managing Recovery.
Core Capability-Specific Resources.
The online help offers are many and heartening. They remind us that when overwhelming disaster strikes, we're all in it together, working alongside each other and crossing all regional boundaries. When the worst hits us, ironically, it brings out the best in us.
https://lcafpayroll.com/wp-content/uploads/2017/10/Construction_Workers.jpg
253
380
LCAF
https://lcafpayroll.com/wp-content/uploads/2014/06/logo.png
LCAF
2017-10-06 19:18:57
2017-10-19 21:18:46
What to Do After the Hurricane